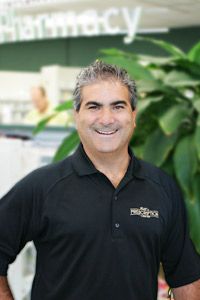 John Basil Noriega, R.Ph.
Pharmacist
I was born in Plant City and raised in Brandon. I went to Nativity Catholic School and graduated from Tampa Catholic High School. I then attended the University Of Florida College of Pharmacy where I graduated in 1981. I've been married to my lovely wife for 25 years and we have four wonderful children: John Basil II, Jared, Chelsea, and Allee Danielle.
As a child, I grew up in our pharmacy and have learned how satisfying it is to give customer service from the best - my dad, Bill Noriega. I have tried to emulate his example throughout my entire career. Our pharmacy's motto and goal is to make the patient be the most important part of our workday. Our relationships with our patients are our primary concern, as well as their health.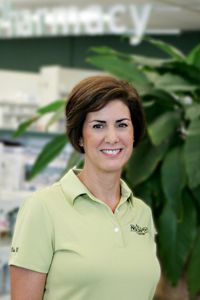 Mary Noriega Denham, R.Ph.
Pharmacist
Mary is a native of Brandon and graduate of Brandon High School. She received an Associate of Science Degree from Hillsborough Community in 1986 and graduated from the University Of Florida, College Of Pharmacy in 1990.
The daughter of pharmacy founder, Bill Noriega, Mary has worked at Bill's Prescription Center since 1985. Mary's specialty at the pharmacy is Bioidentical Hormone Therapy and she regularly counsels patients on hormone use along with life style changes to improve quality of life.
Mary worked at Tampa Electric Company from 1979 through 1985 where she met Tad Denham, who would later become her husband. They have three children: Grant, Rachel and Grace. Their family lives in Brandon.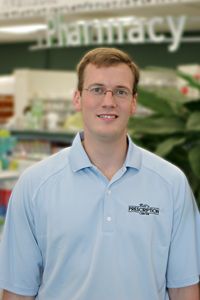 Jason Daniel Beattie, Pharm.D.
Pharmacist
From a young age, I knew I wanted to be a pharmacist. My passion for pharmacy led me to Bill's Prescription Center in June 1997 after my junior year at Bloomingdale High School. Mr. Bill Noriega, along with his family, mentored me during this time and exemplified how a pharmacist should care for their patients. After high school, I went to the University of South Florida for undergraduate courses, and then graduated from the University of Florida College of Pharmacy in 2005. I am an active member of the National Community Pharmacists Association and the Florida Pharmacy Association. In January 2006, I married my best friend Julie and we have since been blessed to have two children, Chandler and Addison. Julie and I enjoy spending time with our family, seeking God and attending Bell Shoals Baptist Church, and going to Tampa Bay Rays games and UF Gator football games.
The level of customer service we provide is unmatched, and it is for this reason that I have devoted my career to serving the people of Brandon at this great pharmacy. Bill's Prescription Center was my first job, and will be my last. Come visit us and see what makes us great.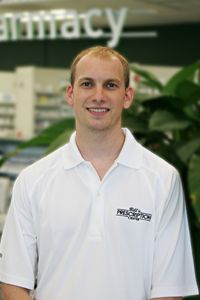 Raun Spranger, Pharm.D.
Pharmacist
Raun has been employed at Bill's Prescription Center since 2004. He first started as a pharmacy intern; upon graduating with a doctorate degree from the University of Florida in 2006, he has been an independent community pharmacist specialized in compounding and also overseeing the pharmacy's delivery service to the community.
Raun is from the Midwest, originally from the Kansas City area. Raun currently lives in Lithia with his wife Leah and their children, Brayden, Levi, Miranda, and Evan. He currently serves in the men's ministry at Riverstone Church. When not working, he enjoys playing basketball, watching sports (huge fan of Chicago Cubs, Kansas Jayhawks, and Florida Gators), and spending quality time with his family.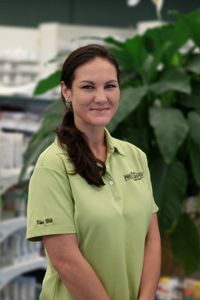 Carey Radcliffe
Pharmacy Technician
I was born and raised in the Brandon area. I began my pharmacy career as a cashier during my senior year at East Bay High School. After I graduated from East Bay in 1998, I became a pharmacy technician. I have worked for Bill's Prescription Center since 2004, and am now the head pharmacy technician. I enjoy working with people and helping them in any way I can. It's nice to have a family away from home because that's how I feel about our customers and my fellow employees. We strive to make everyone happy, and that's why I love Bill's and my job. I have never been happier.
I have two daughters, Saharra and Ellee. They are the best thing that has ever happened to me, along with my husband Jamie. We have been married since April 2011. We enjoy time together with our families, birthday parties, biking, camping, kayaking, or just relaxing.